Who better to kick off our first ever episode with than the wonderful Judith Patten MBE?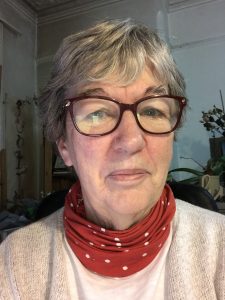 Judith's career in the industry spans over 40 years. She started her PR business back in 1969 and was soon thrown headfirst into events, when a client asked her to help run a conference on the Chinese oil industry. She was instantly hooked and this led to her involvement in Europe's first ever oil& gas show, Offshore Europe, in 1975. She continued to work on both trade shows and consumer shows and in 2000 she created All Energy, the UK's largest renewable energy exhibition and conference (600+ speakers and 250+ exhibitors), for which she is responsible for the marketing and PR, and for which she is still an ambassador to this day.
Judith seems to work 24/7, 365 days of the year, because she loves the excitement, proclaiming "I just love exhibitions!". Retirement is out of the question; she feels "incredibly lucky" to still be doing what she does. She is well known for calling everybody "Darling" and handing out kisses (or virtual hugs), as well as always being one of the first on the dance floor. She also does a superb impression of Her Majesty - listen to it here! Her philosophy for business is that it should always be fun and this is abundantly clear when you see her at work.
Judith was awarded Scottish Green Energy's Outstanding Contributions to the Renewable Energy Industry in 2012, received her MBE in 2014 and in the same year, became a Fellow of the Society for Underwater Technology. She is extremely highly regarded and much-loved in both the energy and events industries and, when she does stop for long enough, will always be found with a smile on her face and a funny story to brighten your day.
Full Episode available to download now from