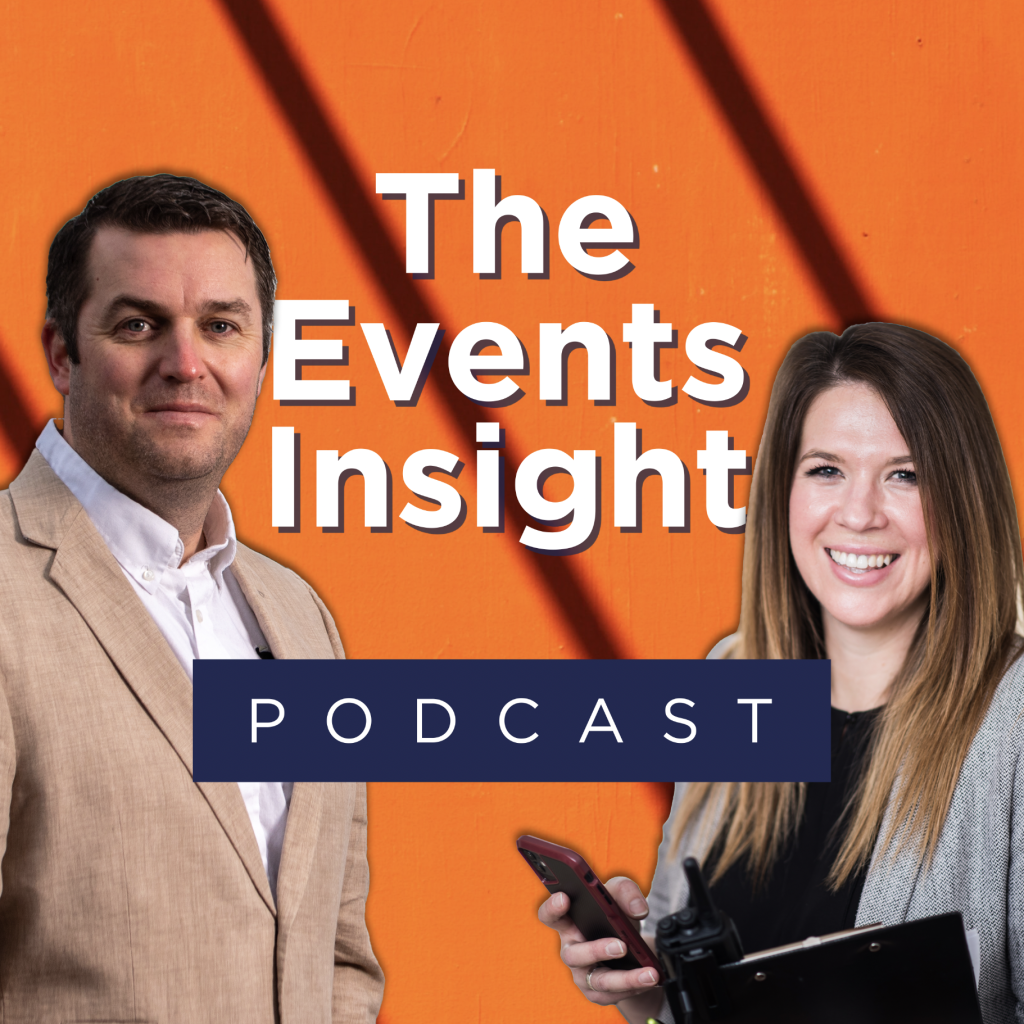 What is The Events Insight podcast?
The Events Insight came about through a combination of a little peer pressure and a lot of nagging! Honestly, that's how it all started - no defining moment, no epiphany.
I'm Jack and I've found myself doing a lot of peer support and coaching since Covid hit in March 2020, and I've been consistently asked how I remain so positive and focused when sharing my experiences in the events industry. On a growing number of occasions I was asked why I didn't record a podcast to share this positivity. Why anyone would want to listen to me on a podcast was beyond me, but in the summer of 2020 I accepted an invitation to appear as a guest speaker at another virtual event and, whilst chatting to a panel peer, the subject came up yet again!
"Ok, I might actually have to look into this" I thought. But if I was going to do it, I had some important conditions:
1. This wasn't going to be a podcast discussing Covid or all the current struggles people were having – there were enough other people doing that!
2. It had to be a celebration of our industry, where we could share knowledge and learning with listeners - and perhaps entertain them with some of the many entertaining stories that show how much fun it can be
3. I needed a great co-host, since I wanted the podcast to be a conversation rather than an interview
4. I wanted the whole Podcast production (from the branding through to the editing) to utilise the skills of peers I'd met during lockdown, to showcase their talent
If all four conditions were met, then I'd consider the idea!
Condition three was most critical, and one name came straight to mind …. Ellan Campbell-Swann. We've worked together over the past few years and despite being from the same industry our specialisms differ - it is this that makes the partnership work so effectively. Ellan has a way with words and, like me, isn't afraid to speak her mind. She also has an extensive list of contacts that allowed this partnership to be so effective.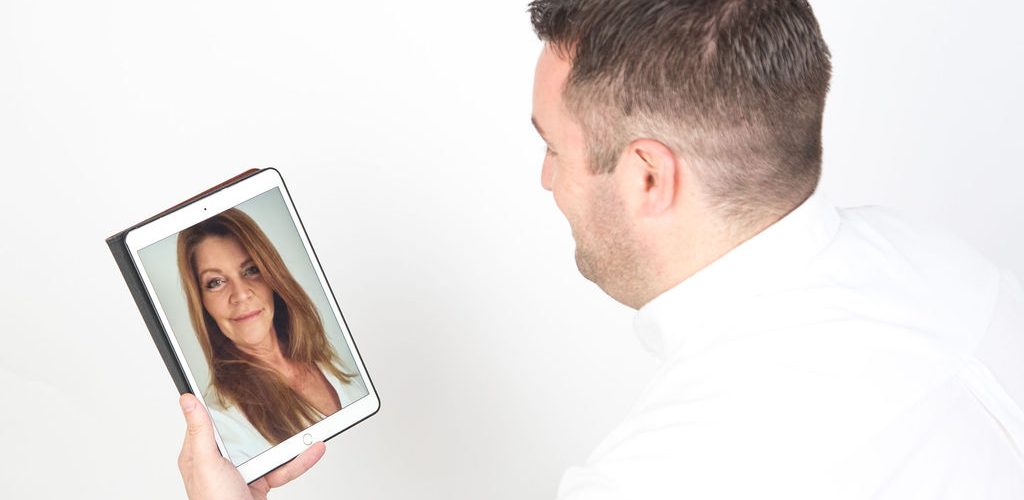 Lockdown has been a challenge to many of us and, whilst agreeing that the podcast itself wouldn't focus on this, it is perhaps worth taking the opportunity to share one of the positives that we have all taken from this challenging period; the quality of our contacts has increased substantially and some fantastic relationships have been built. This is where the fourth condition came in; some of these new contacts jack made contributed significantly in the development of this podcast, and we'd particularly like to thank:
Nathaniel Brown [www.nathaniel-brown.com] for his creative design skills (and his seemingly endless patience)
Charlotte Kaye [https://charlotteelizabethphotography.com] for her unique photography expertise and ability to get us to sit still and stop giggling
Catherine Rannus [http://www.belightfulmusic.co.uk/] for her enviable and accomplished musical talent
Pamela Hopkinson [http://www.smsukltd.co.uk/] whipping us into shape with her social media mastery
Ari Rannus [https://www.linkedin.com/in/ari-rannus-9543ba1a4/] for his spectacular editing finesse
There are others, but these five have had a huge impact as both supporters and contributors in those initial few seasons and that wont be forgotten.
The podcast itself will take listeners on a journey of experience, shared knowledge and some of the fun and games that come with it - from wading through muddy British fields to adapting (and sometimes not) to exciting and wonderful different cultures across the world. We'll be hearing from a diverse variety of key people across the international event network and we hope that you enjoy the conversations as much as we have pulling them together.
Jack Saward, Director, Saward Marketing & Events Ltd
www.saward-me.com
Jack is a PR, Trade Fair and Events specialist that has been working in the industry since before he was even 16 (yes, that long!). His experience has taken him far and wide, working with the best contacts from the smallest to the largest settings you can imagine, on projects here in the UK, across Europe, North America, China and Africa. This means that you are in safe hands for all your exhibition and events needs. When you meet Jack you will hear him use the term "professional cuddle" or "customer cuddle"; that's not because he wants to hug everyone, it's because the comfort and reassurance you get form a cuddle is exactly what he wants his customers to feel.
Ellan Campbell-Swann, Director, Sixty7 PR Ltd
www.sixty7pr.co.uk
An accomplished PR, Marketing and Event specialist, Ellan formed Sixty7 PR Ltd in 2013. With a track record spanning over thirty something years and taking her to all four corners of the globe, working across a range of sectors, Ellan has earned a reputation for creating and delivering outstanding results for her clients. From unforgettable corporate conferences and events to high-profile, bespoke exhibition services, tailored to suit all budgets, she deals with all the hard work and takes care of everything to make her clients lives easier - and always with a smile! Her motto is "Value, impact and simplicity" but her main philosophy is that business should always be fun.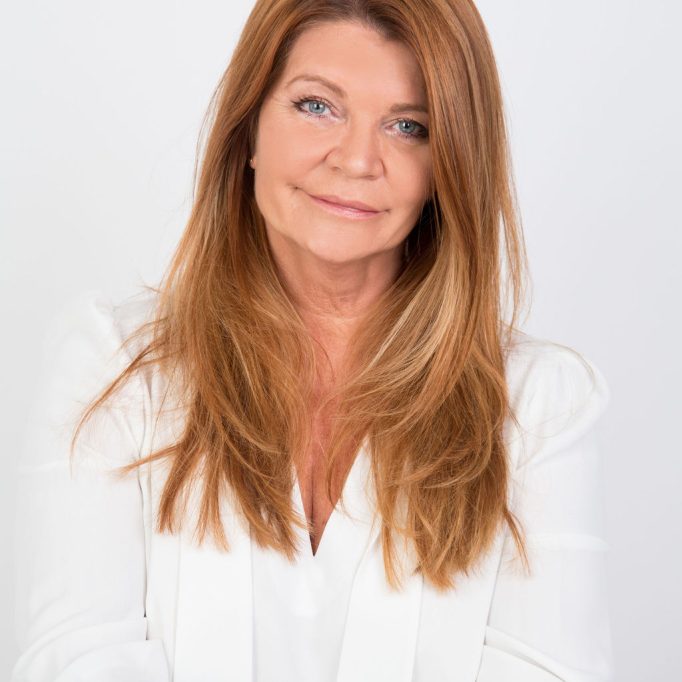 Karen Edwards, Director, Bright Events www.brighteventsltd.com
Karen is (in her own words) endlessly energetic about events. She set up Bright Events because she loves a good problem and believes effective problem-solving is critical to event success.
Her events career has taken her all over the world and personal highlights include the COP26 in Glasgow, a small but mighty training event in Hong Kong and a rather rainy construction show in Peterborough.
Karen provides done-for-you event planning and operational delivery to make your events less, well, eventful!
When she's not attached to a walkie talkie, you'll find her mentoring students as a guest lecturer at Staffordshire Uni. Karen is also proud to be a Mental Health First Aider.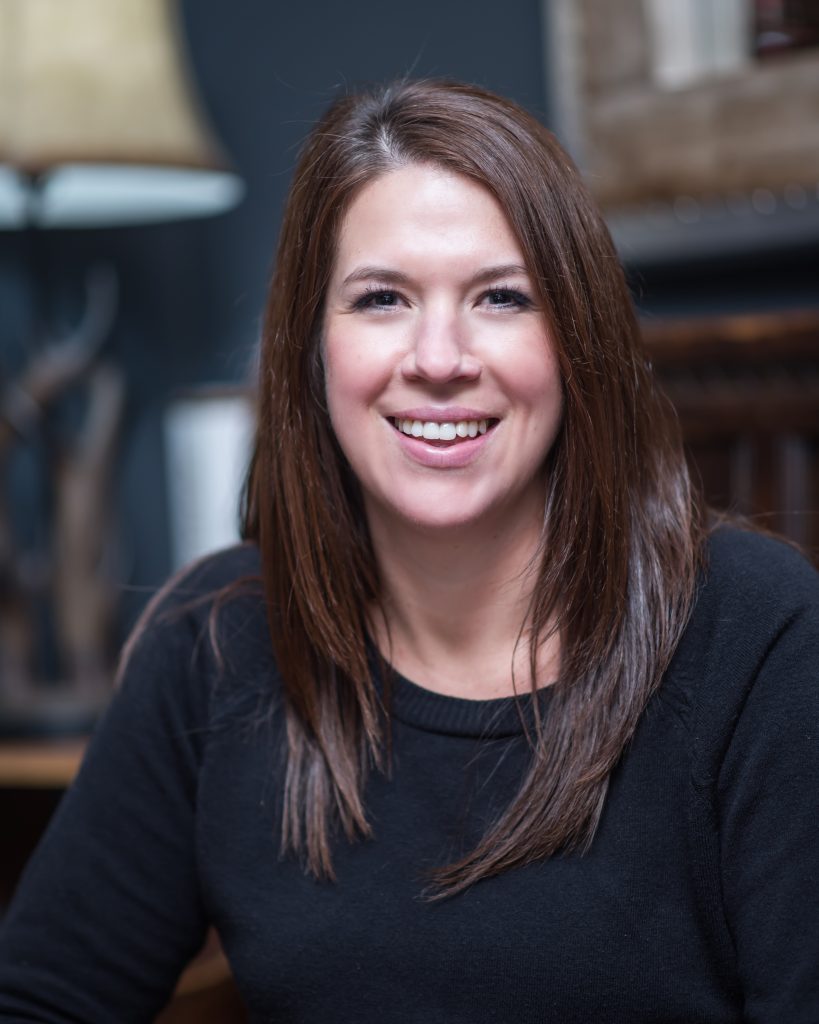 Lia Bover Armstrong
Lia is an Education and Events Assistant at the Royal College of Anaesthetists, where she supports, leads and delivers events for their members. Prior to this, Lia studied Events Management at Staffordshire University, graduating in 2021 and worked as an events freelancer.
Lia's passion for events started when she worked in Germany and assisted with a Summer Fair. Before Lia switched to the events industry, Lia's background was in customer service and hospitality roles.
Lia joined the team of the Events Insight Podcast back in June 2021 in order to grow her visibility in the industry, as well as growing her confidence talking in front of a camera and networking. In her own words 'I don't think I'd ever have talked to camera if it wasn't for the support of the team to help build my confidence'.
Sasha Hollie Green
Sasha, is in her last few months of my Event Management degree at Leeds Beckett University. A Co-Founder of the Founder of Future Event Leaders and Staffing Community Manager at Event People. She joined the podcast back in June 2021 after a failed placement year left her feeling unsure on my future in the events industry. She listened to the podcast beforehand and put myself forward when the opportunity came up. In her own words ''Joining the podcast has helped me grow my confidence, my network and opened doors which wouldn't have had I not joined the team''
Callum Ronan
Callum Ronan is a Freelance Podcast and Radio producer based in Leeds, West Yorkshire, his CV Includes working for BBC Radio Leeds and BBC Local Radio producing both local and regional programs coving Yorkshire, Lincolnshire, North Derbyshire. When he is not producing radio shows he making industry specific audio content for Marketing agencies and sport agency's; In the past Callum has made content for Law Firms, tech companies and Training agency's through is podcast agency Callum Ronan Creative When Callum is not making Audio he is a keen football fan following the mighty Leeds United and is an avid PC gamer, He likes to spend time with friends and family. Callum was thrilled to team up with the podcast when the opportunity presented itself.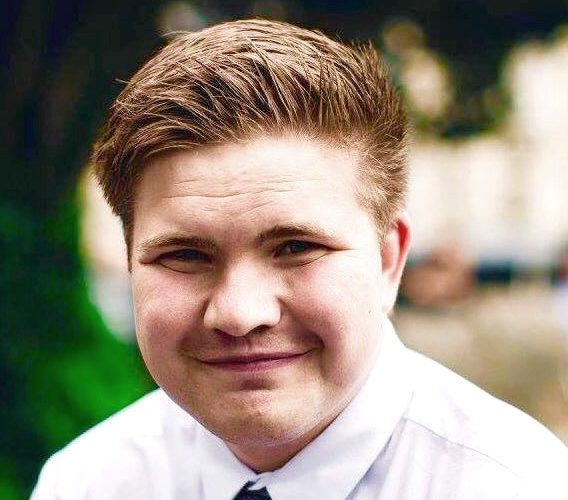 Jodie Carnell
Jodie has been working within the events industry since leaving school at 18, nine years on she is still enjoying the challenges that come along with such a fast paced and diverse environment. More recently, Jodie has moved over to working more on the marketing and socials side of things, which she has been loving learning all about and the new tasks and opportunities that go along with it.
Jodie is excited to be part of a team that helps to introduce a new audience to the joys of working for events as well as giving people the inside scoop on what events are really all about.
Shivani Primalini
Graduated as an BA(Hons) Events Management student as well as a MA Marketing Management for Events, Hospitality & Tourism student. Throughout the university journey, I worked mainly in Events & Hospitality. Completed my most unforgettable internship which was working as Accommodation Manager for the World Para Athletics Championship and IAAF World Championship held in 2017 in London. I am currently working in a different sector, as an Accountant for 24 Tax and Consulting Ltd based in the UK but recently moved to Spain to expand. I have not given up on Events as I am working on side projects mainly Asian Weddings with with different event plannersin Europe and also managing local business's social media platforms.
I see this opportunity as a way to contribute to the Events industry and try and make a positive impact with my work & skills
Nathaniel Brown
Where most children played with toys as kids, Nathaniel played with a pen and paper. This love for drawing and design followed him throughout his childhood and into his teenage years when he studied for a BA in advertising at Leeds Arts University. Nathaniel studied this degree alongside an MA in Design with the University of Leeds, a subject he scored a Distinction in.
Nathaniel's natural and learnt skill, matched with his education in advertising, means that he knows how to create more than beautiful designs. Nathaniel's work is created in a way that stands out from his client's competition, it's meticulously designed so that it catches eyes and attracts leads.
Nathaniel was saved by jack early in his design career from and shown the correct path which was the lead designer for the events insight.
Nathaniel's skill is now available for hire and has been used by both global brands and start-up companies.
Nathan Samuel Young
Nathan, is currently in his last term of his Marketing degree at the University of Huddersfield. After a placement year in sales and spending three years studying marketing, he came across the world of events which has grown his passion for event management. Nathan has volunteered at numerous charity events and learnt the importance of events marketing. Nathan has always had a keen interest in podcasting and wanted to take the opportunity to work alongside the team at The Events Insight. He feels that joining the team offers a chance to "learn more about the Events industry and grow his network".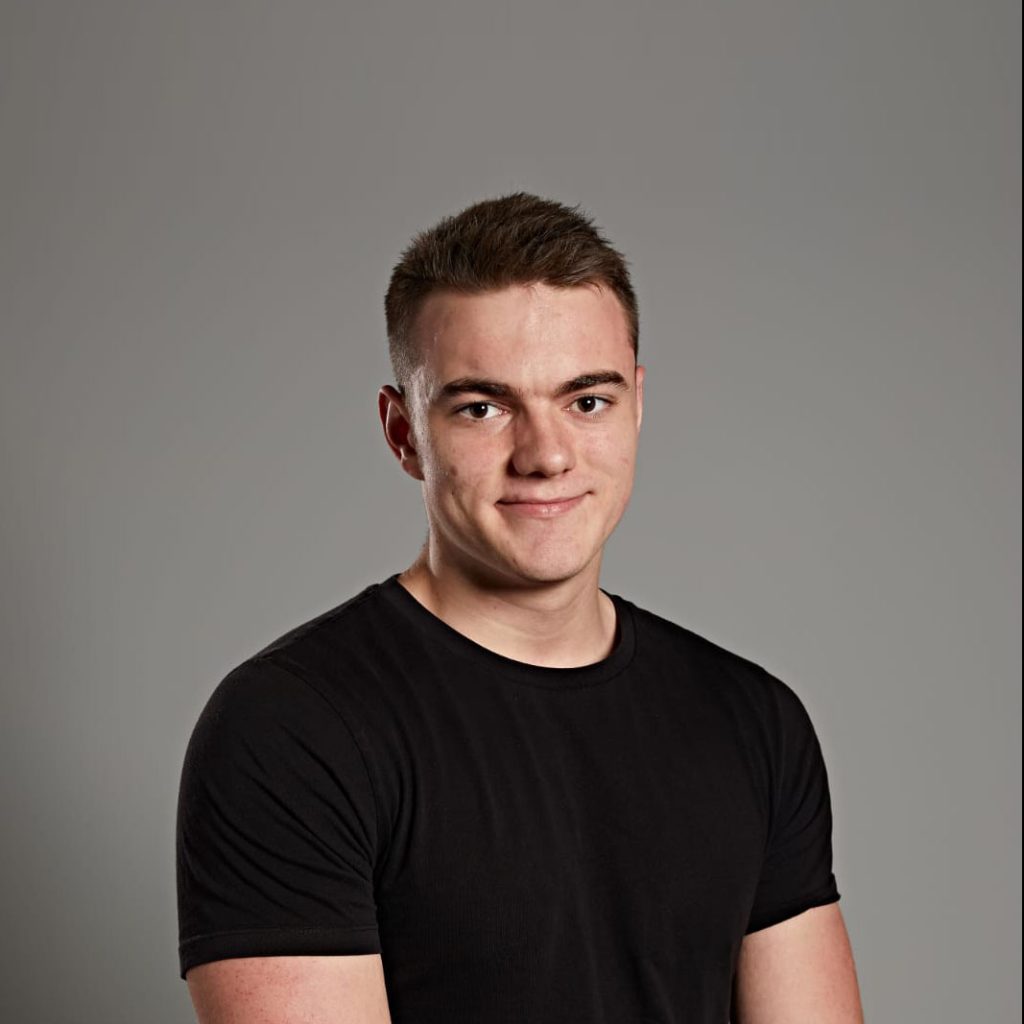 Jess is currently working at BLAST, a global esports entertainment company as an Event Operations Coordinator, where she provides holistic event operations management across all phases of the BLAST.tv Major, the pinnacle of esports and competitive gaming and one of the most watched and favoured esports events in the world. Jess has previously worked on the Birmingham Commonwealth Games and Operation London Bridge (The Queens Lying in the State).
Jess's passion for events started when she was 16 when she worked in a 500 year old castle as an Event Assistant for weddings, banquets and music concerts. Since this, Jess has joined the event freelance world.
Jess joined the team as she was a listener who wanted to do more for her industry and be an active participant in knowledge sharing. Jess is excited to start and be part of the team.