What is The Events Insight podcast?
The Events Insight came about through a combination of a little peer pressure and a lot of nagging! Honestly, that's how it all started - no defining moment, no epiphany.
I'm Jack and I've found myself doing a lot of peer support and coaching since Covid hit in March 2020, and I've been consistently asked how I remain so positive and focused when sharing my experiences in the events industry. On a growing number of occasions I'm asked why I don't record a podcast to share this positivity. Why anyone would want to listen to me on a podcast was beyond me, but in the summer I accepted an invitation to appear as a guest speaker at another virtual event and, whilst chatting to a panel peer, the subject came up yet again!
"Ok, I might actually have to look into this" I thought. But if I was going to do it, I had some important conditions:
1. This wasn't going to be a podcast discussing Covid or all the current struggles people were having – there were enough other people doing that!
2. It had to be a celebration of our industry, where we could share knowledge and learning with listeners - and perhaps entertain them with some of the many entertaining stories that show how much fun it can be
3. I needed a great co-host, since I wanted the podcast to be a conversation rather than an interview
4. I wanted the whole Podcast production (from the branding through to the editing) to utilise the skills of peers I'd met during lockdown, to showcase their talent
If all four conditions were met, then I'd consider the idea!
Condition three was most critical, and one name came straight to mind …. Ellan Cambell-Swann. We've worked together over the past few years and despite being from the same industry our specialisms differ - it is this that makes the partnership work so effectively. Ellan has a way with words and, like me, isn't afraid to speak her mind. She also has an extensive list of contacts that allow this partnership to be so effective. We're sure listeners will agree when they see the guest list over the coming series.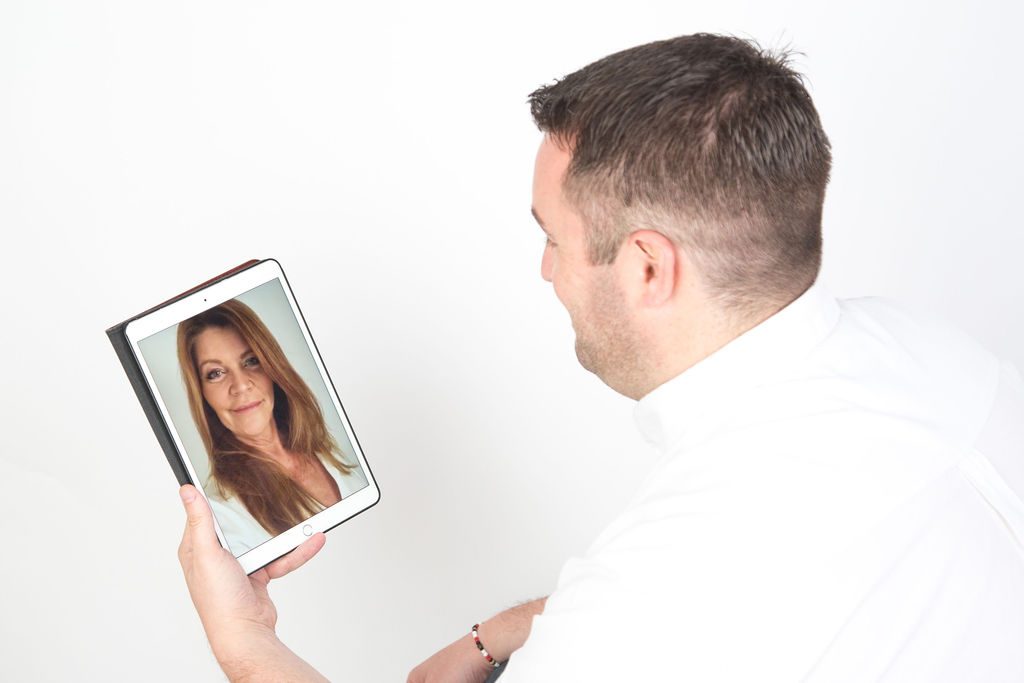 Lockdown has been a challenge to many of us and, whilst agreeing that the podcast itself wouldn't focus on this, it is perhaps worth taking the opportunity to share one of the positives that we have both taken from this challenging period; the quality of our contacts has increased substantially and some fantastic relationships have been built. This is where the fourth condition comes in; some of these new contacts have contributed significantly in the development of this podcast, and we'd particularly like to thank:
Nathaniel Brown [www.nathaniel-brown.com] for his creative design skills (and his seemingly endless patience)
Charlotte Kaye [https://charlotteelizabethphotography.com] for her unique photography expertise and ability to get us to sit still and stop giggling
Catherine Rannus [http://www.belightfulmusic.co.uk/] for her enviable and accomplished musical talent
Pamela Hopkinson [http://www.smsukltd.co.uk/] whipping us into shape with her social media mastery
Ari Rannus [https://www.linkedin.com/in/ari-rannus-9543ba1a4/] for his spectacular editing finesse
There are others, but these five have had a huge impact as both supporters and contributors.
The podcast itself will take listeners on a journey of experience, shared knowledge and some of the fun and games that come with it - from wading through muddy British fields to adapting (and sometimes not) to exciting and wonderful different cultures across the world. We'll be hearing from a diverse variety of key people across the international event network and we hope that you enjoy the conversations as much as we have pulling them together.
Jack Saward, Director, Saward Marketing & Events Ltd
www.saward-me.com
Jack is a PR, Trade Fair and Events specialist that has been working in the industry since before he was even 16 (yes, that long!). His experience has taken him far and wide, working with the best contacts from the smallest to the largest settings you can imagine, on projects here in the UK, across Europe, North America, China and Africa. This means that you are in safe hands for all your exhibition and events needs. When you meet Jack you will hear him use the term "professional cuddle" or "customer cuddle"; that's not because he wants to hug everyone, it's because the comfort and reassurance you get form a cuddle is exactly what he wants his customers to feel.
Ellan Campbell-Swann, Director, Sixty7 PR Ltd
www.sixty7pr.co.uk
An accomplished PR, Marketing and Event specialist, Ellan formed Sixty7 PR Ltd in 2013. With a track record spanning over thirty something years and taking her to all four corners of the globe, working across a range of sectors, Ellan has earned a reputation for creating and delivering outstanding results for her clients. From unforgettable corporate conferences and events to high-profile, bespoke exhibition services, tailored to suit all budgets, she deals with all the hard work and takes care of everything to make her clients lives easier - and always with a smile! Her motto is "Value, impact and simplicity" but her main philosophy is that business should always be fun.